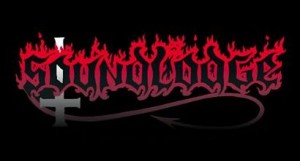 This weekend Bremen´s SORROWFIELD are entering Soundlodge Studios in Eastfrisia. The aim is to record some brandnew stuff along with the refining of some classic material in order to compile another mini-CD/EP.
The band had already cooperated with mastermind Jörg Uken (known for his works with e.g. GOD DETHRONED, SININSTER, DEW-SCENTED or NIGHTFALL) for their last longplayer "Heritage Of Fire".
This time the hanseats will bring a guest musician with them, one whom some of you have already had the chance to see live on stage with SORROWFIELD a couple of times. The rest ought to remain in surprise status, so stay tuned for more news, soon to come, from the studio!