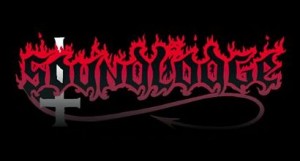 Am kommenden Wochenende wird sich Bremer Metal-Fraktion SORROWFIELD ins Soundlodge Studio nach Ostfriesland begeben. Ziel ist es mit einer Mixtur aus brandneuem Material und der Veredelung alter Schätze eine Mini-CD/EP herauszubringen.
Bereits für den letzten Longplayer "Heritage Of Fire" hatte sich die Band unter die Fittiche von Mastermind Jörg Uken, begeben, der bekannt ist für seine Arbeiten mit GOD DETHRONED, SINISTER, DEW-SCENTED oder NIGHTFALL.
Dieses Mal haben die Hanseaten einen Gast-Musiker im Gepäck, den mancher auch schon live mit SORROWFIELD erleben durfte. Alles Weitere sollte jetzt aber Überraschung bleiben! Also: stay tuned für weitere Studio-News nach dem Wochenende!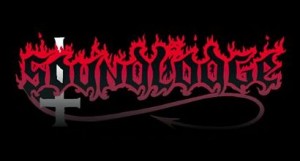 This weekend Bremen´s SORROWFIELD are entering Soundlodge Studios in Eastfrisia. The aim is to record some brandnew stuff along with the refining of some classic material in order to compile another mini-CD/EP.
The band had already cooperated with mastermind Jörg Uken (known for his works with e.g. GOD DETHRONED, SININSTER, DEW-SCENTED or NIGHTFALL) for their last longplayer "Heritage Of Fire".
This time the hanseats will bring a guest musician with them, one whom some of you have already had the chance to see live on stage with SORROWFIELD a couple of times. The rest ought to remain in surprise status, so stay tuned for more news, soon to come, from the studio!